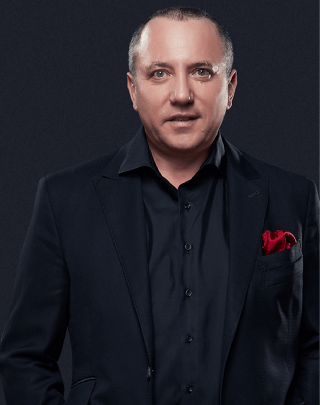 Borislav Malinov was born on 27 September 1965 in the town of Dupnitsa, Bulgaria.
Chairman of the Supervisory Board of Nord Holding AD, the largest recycler of secondary raw materials in Bulgaria
Chairman of the Bulgarian Recycling Association (BRA)
Consultant to five-star aparthotel Lucky Bansko and its programs LuckyFit, LuckyKids and Ayurveda clinic Bansko
Founder of the Kidso online stores
Founder of the NEXT BASKET online platform
Founder of children's fashion brands PIPPO&PEPPA, X & Y and P & P Classic
Consultant to Ayurveda clinic Sofia
COMPANIES AND ENTERPRISES

"Nord Holding" AD
The company was founded in 1995 with purchasing, processing and recycling of secondary raw materials as its main activity of business;

Over the years, the company has consistently expanded its trading and partnership network to become a market leader;

Today Nord Holding is a key player both on the domestic market and in the export of secondary raw materials for recycling.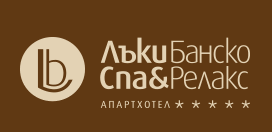 Aparthotel Lucky Bansko *****
The five-star hotel is located in the resort town of Bansko;

A state-of-the-art SPA center with indoor and outdoor bio swimming pools and a number of functional areas offering professional massage, therapies and procedures;

An outdoor aqua complex in summer and a ski wardrobe in winter;

5 conference rooms, 2 computer areas, a kids' club and a playground, a garage, 2 outdoor parking areas;

3 luxurious restaurants offering a selection of fine dishes;

Suitable for family vacations and corporate events alike.
Kidso online stores
A new generation of a chain of stores offering everything for children from birth to age 4;

Commitment to the uncompromising quality and safety offered solely by leading world-class brands;

Integrated online encyclopedia MAMAPEDIA targeted at mothers and mothers-to-be, offering tips and recommendations by leading experts;

A modern, intuitive and secure online experience featuring easy-to-place orders and fast shipping.

The NEXT BASKET e-commerce platform
An easy, convenient and fully optimized online store solution;

What is innovative about it is that products are received into a warehouse of the company, thus closing the full cycle: products ➙ warehouse ➙ processing orders ➙ shipping ➙ online store ➙ marketing ➙ call center ➙ receiving returns;

Possibility for opening online stores in 12 countries, with guaranteed logistics and translation of product descriptions.
Italian children's fashion brands PIPPO
&

PEPPA, X

&

Y and P

&

P Classic
High-end fashionable clothing by Italian designers Benedetta Serlupi D'Ongran and Claudia Cantelli;

All of the clothing produced has been made using the Made in eco environmentally-friendly technology, and is GOTS certified (for organic fibres) and OEKO-TEX® certified (for safety);

The clothes are made of 100% recyclable fabrics.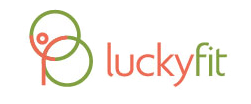 LuckyFit: EFFECTIVE WEIGHT LOSS AND ANTI-STRESS program
Takes place at aparthotel Lucky Bansko

Length of stay: 7 or 14 days;

Four formats: REDUCTION, RELAX, ATHLETE and WEEKEND

Expected outcome: long-term, stress-free weight loss achieved through dieting, reduced daily caloric intake and a lot of physical activity.

LuckyKids: international children's language camp
Takes place at aparthotel Lucky Bansko;

For children aged 5 to 14 years;

Length of stay: 7 or 14 days;

Daily high-intensity language training (4 hours) with native English-speaking teachers;

One teacher/animator per 5 children;

Trekking and other mountain activities;

Various activities and games: paintball, horse riding, cycling, swimming, yoga, cooking, etc.

Ayurveda clinic Bansko: an exclusive detox and treatment program
Takes place at aparthotel Lucky Bansko;

Period of stay for detox and treatment at the clinic: 7, 10, 14 or 21 days;

Daily examinations by an Indian Ayurvedic practitioner;

3 therapies daily by Indian therapists;

Procedures for external (Purvakarma) and internal (Panchakarma) cleansing of the body ;

Expected outcome: overall detoxification of the organism and successful reversal of a number of diseases considered incurable by conventional medicine.

Ayurveda clinic Sofia: a boutique clinic of natural medicine
Treatment through therapies and procedures from 5,000-year-old holistic medical system Ayurveda;

Diagnostics, treatment and prevention not requiring stay at the clinic;

Indian practitioners and therapists holding university or vocational degrees from prestigious Ayurvedic institutes;

Original herbal products are used during examinations and therapies.