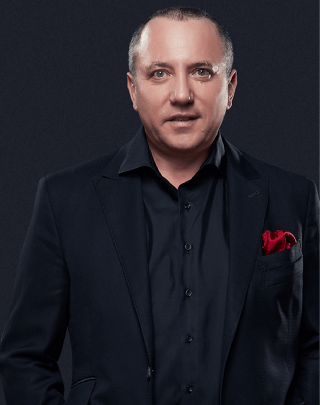 BORISLAV MALINOV
FOUNDER OF NORD HOLDING AD
CURRICULUM VITAE
PLACE OF BIRTH: the city of Dupnitsa, Bulgaria.
DATE OF BIRTH: September, 27th, 1965.
HIGHER EDUCATION: University of National and World Economy, Sofia, Bulgaria.
MAJOR: Economy and commercial management.
MILITARY SERVICE: Reserve officer, major "Radiolocation".
PROFESSIONAL INTERESTS: An entrepreneur in the area of recycling, hotel management, e-commerce, construction and holistic medicine.
MARITAL STATUS: Happily married with two children.
FAVOURITE SPORTS: Mountain biking, offroad sports, golf, tourism, yoga, racing cars.
HOBBIES AND INTERESTS: Photography, healthy eating, healing and bio resonance.
READ MORE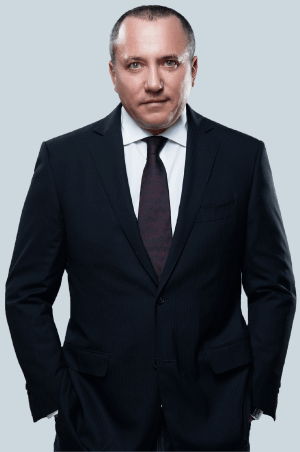 COMPANIES AND ENTERPRISES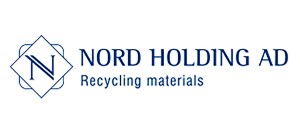 The company was founded in 1995, and its main activities are the collection and processing of metals.
Through the years of its existence, the company became a market leader and achieved multiple expansion of its sales network.
To date, Nord Holding is a significant factor in both the domestic and export markets of the country.
The company has a Certificate of ISO 9001: 2008 for quality management.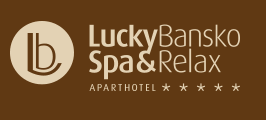 Aparthotel Lucky Bansko
The 5-star hotel is located at the beginning of the resort town of Bansko and only 450 meters from its center.
Has a diverse and modernly equipped SPA center, offering many free zones and professional therapies.
With indoor and outdoor pools for adults and children, as well as three separate restaurants.
Suitable for both large families and organized corporate events.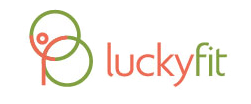 WEIGHT LOSS CLINIC "LuckyFit"
The five-star LuckyFit Clinic for Effective Weight Loss, Anti-Stress and Detox was established in 2008.
The approach is based on 4 times low-calorie meals, daily hikes in the mountains, therapeutic gymnastics, horseback riding, yoga, dancing, zumba and other activities.
The team of the program consists of professionals with many years of experience in the field of healthy eating, useful physical activity and weight reduction.
Upon prior request, the menu is made in a vegetarian or vegan version.

BULGARIAN ASSOCIATION OF RECYCLING
Bulgarian Association of Recycling (BAR) was established in 1998 under the name "Bulgarian Association of Metal Traders" (BATM).
In 2004, the Association was renamed the Bulgarian Recycling Association (BAR).
Since 2002, the Association has had its permanent representative in the International Environment Council in Brussels.

"Ayurveda Clinic" BANSKO
"Ayurveda Clinic" is the first Indian center in Bulgaria, combining natural Ayurvedic treatment with complete detoxification of the body by the methods of Purvakarma and Panchakarma.
The program in the clinic includes daily medical examinations, several therapies a day, organic food and constant intake of Ayurvedic decoctions of spices.
The clinic is run by Indian Ayurvedic doctors with many years of experience, and the therapies are performed by Indian therapists.
The available courses have a duration of choice - 8, 11, 15, 22 or 29 days.

ONLINE AND PHYSICAL STORES Kidso.bg и Bebso.bg
New generation chain of stores, offering everything for the child from 0 to 14 years in one place.
Focus on uncompromising quality and safety, offered only by leading global brands.
Built-in online platform "Mamapedia" with advice and recommendations from qualified specialists in classical and alternative medicine.
Modern, intuitive and safe online experience with easy ordering and fast delivery to anywhere in the country.

CHILDREN'S CAMP "LuckyKids"
"LuckyKids"is an international children's camp held at the 5-star Lucky Bansko SPA & Relax Aparthotel.
Classes are conducted entirely in English, on the principle of interactive project training.
The activities are suitable for all children between the ages of 5 and 14.99, regardless of the level of language proficiency.
All activities in the program are safe and in accordance with the age of the children, and the daily routine is combined with healthy eating and physical activity. ITALIAN RESTAURANT" Leonardo"
The elegant Italian restaurant "Leonardo" has won the name of one of the most iconic restaurants in Bansko.
It captivates with its traditional Italian cuisine combined with perfect service.
It is a part of the open aqua complex of Aparthotel "Lucky Bansko SPA & Relax" and is only about 10 meters from the main entrance of the hotel.
It is equipped with a special show cooking area, where visitors can watch how their food is prepared.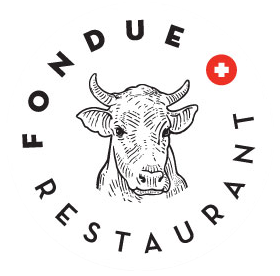 ALPINE RESTAURANT " Fondue"
"Fondue" is a luxury Alpine restaurant offering a selection of Swiss and French mountain cuisine.
It is located in Aparthotel "Lucky Bansko SPA & Relax" and is equipped in the style of traditional alpine restaurants.
All dishes are prepared directly on the table of the visitors, with the help of a high-tech ventilation system.
"Fondue" offers an extended wine list with selected wines from all over the world.

Ayurveda Clinic Sofia
Boutique Ayurvedic Clinic, run entirely by experienced and highly qualified Indian specialists in the methods of Ayurveda.
The clinic offers diagnostics, treatment, therapies and natural remedies from the Ayurvedic tradition.
All procedures and basic Panchakarma and Purvakarma therapies are offered.
Therapies are divided into different packages - "Immunity", "Rejuvenation", "Children's" and others.
QUESTIONS AND ANSWERS
Q: Let's start with the usual question: when and where were you born?
A: I was born on September 27, 1965 in the town of Dupnitsa.
Q: What are the leading values in your professional and personal life?
A: I believe in God, honesty in relationships, the institution of the family, fair relationships with contractors and partners. I defend my honor and dignity.
Q: What are you struggling with?
A: Mostly with myself – with the task of balancing the time needed for personal desires and work interests.
And with others not so much. I think it's not my job to change people.
I want to make Bulgaria a better place to live by working to reduce the impact of industry on nature.
Q: Do you make donations?
A: Yes, but I don't like to talk about it.
Q: Politics?
A: I would not combine business with politics, one contradicts the other.
Q: Would you share interesting details related to the founding of Nord Holding?
A: My career in the field of ecology began as a receiver of a platform for buying non-ferrous metals (scrap). Gradually I rose in my career - cashier, merchant, partner. After some time I bought the shares of the previous company from my partners and founded the company "Nord Ltd.", which later united other companies under its umbrella and became "Nord Holding" AD.
Q: In which educational institutions did you study?
A: I graduated from the University of National and World Economy, majoring in Economics and Trade Management, and although I have no other diplomas, I can say that I have not stopped studying since then. Business, as well as personal development and improvement, are like a head of onion – no matter how much you peel, layer by layer, there is always more. Come to think of it, there are still a lot of unpeeled onions if you want to find them…
Q: Over the years you have gained significant leadership experience, occupying responsible positions in various companies and organizations. Could you specify the chronology and nature of your professional commitments?
A: Since 2008 I have been a manager and partner in the construction company Stroyconsult. I have held the position of Chairman of the Bulgarian Recycling Association twice: in the period 2007-2010 and from 2011 to the present. Since 2008 I have been a consultant on economic and financial issues of the five-star aparthotel "Lucky Bansko" in Bansko. I am currently a Chairperson of the Supervisory Board of Nord Holding AD. I am a founder and partner in the online stores kidso.bg and bebso.bg, specializing in the sale of goods for children from 0 to 14 years.
Q: Along with your diverse professional commitments, you also find time for your favorite personal activities, which seem to turn into much more than just a hobby. What honors and awards do you have?
A: Personally, I can boast of several awards from sports car races on the track, as well as several prizes from my participation in various golf tournaments. In terms of business, I can highlight the Capital newspaper award for the most dynamically developing company in 2014, which was received by one of my companies – Nord Ferroindustry. In general, Lucky Bansko Aparthotel, with which I am a consultant, has the most awards. Almost every year the hotel wins first place in various rankings.